Braetop 198 Ivy Lea Road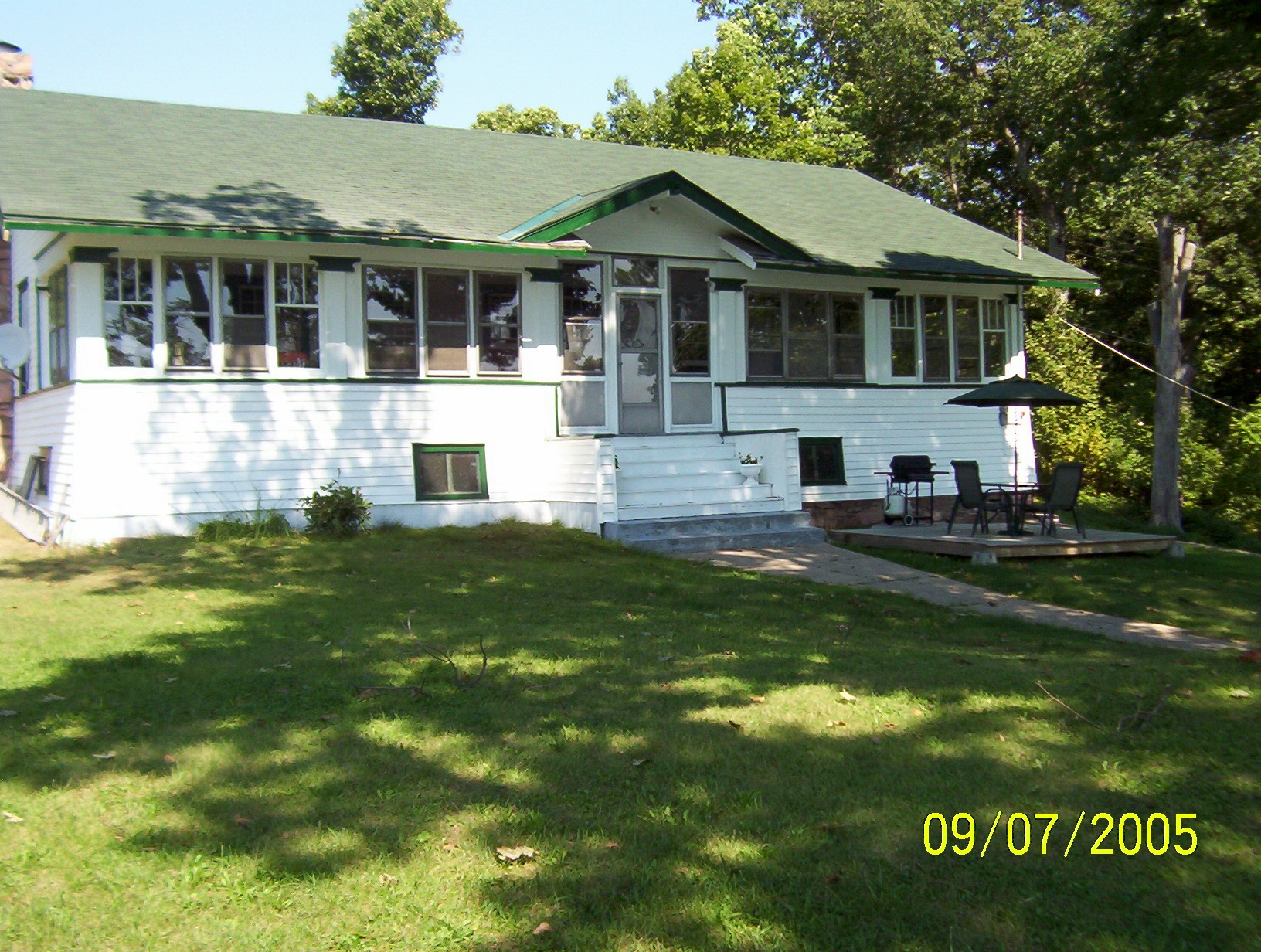 This is the original family cottage (circa 1900's).  With four bedrooms, it sleeps eight people comfortably.  Two of the bedrooms have two single beds in each and two bedrooms have double beds. There is a full bathroom as well as a powder room, full kitchen with a stove and a microwave, a colour television and satellite hook up. There is a enclosed sun porch with wicker furniture and an additional dining table.  Patio furniture and a gas bar-b-que are included.  Braetop is situated on the highest point in Ivy Lea, giving you a magnificent view of the river and islands from the lookout. Even though Braetop is situated in the middle of Ivy Lea, it still offers quiet and solitude because of its location.  Don't be surprised to look out the back windows early morning or late evening to find white tail deer or wild turkeys.  This is the ideal cottage for one or two couples with children.
Pets are welcome. New this year we our offering WIFI.